Share feedback
Thanks for sharing your feedback!
Adding Contacts Manually
If you are not collecting contacts via a form, like via an application, then you can instead add them manually. To do this you enter the menu section for which you wish to add a contact and then choose 'Add New'. This could be an Artist, Vendor, Volunteer, Contractor etc...
This will take you to a page where you can begin to enter that contacts information. The minimum you must enter is the Artist/Vendor/Company Name, First Name, Last Name and Email Address. It is also useful to set the Type of Contact at this stage.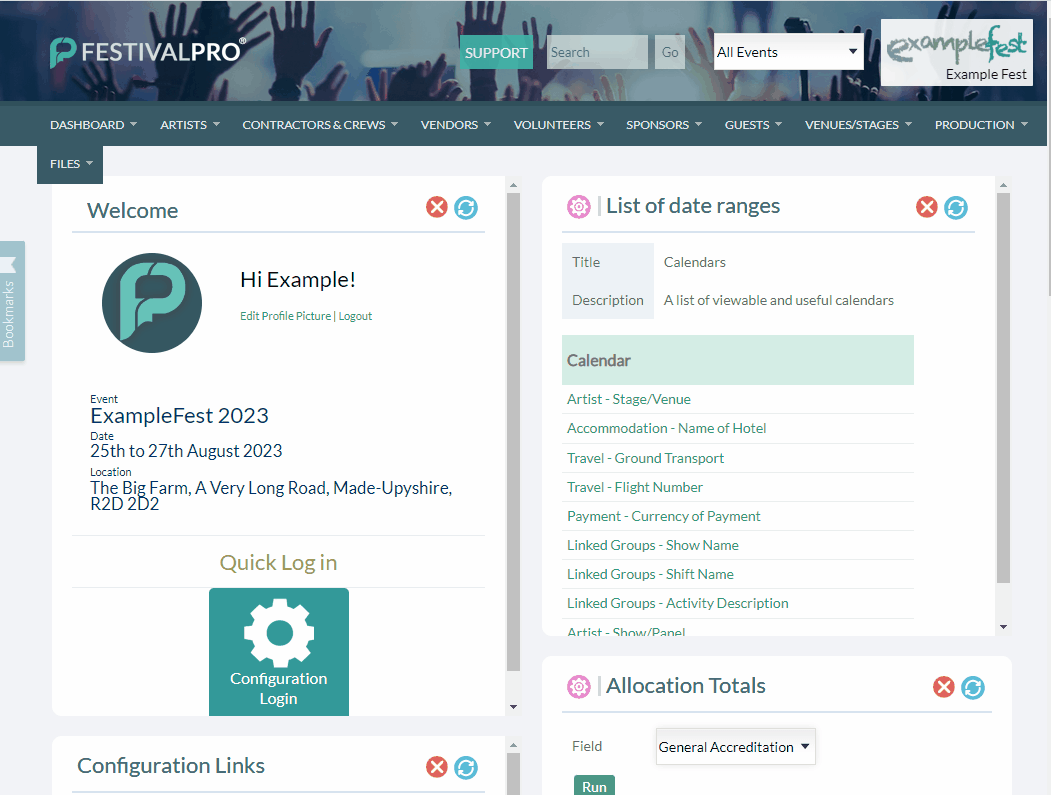 You can also begin to fill in all other information you want against this contact lower down on the screen. These can be set however at a later point in other parts of the system such as adding accreditation, accommodation etc.. under their relevant panels and performance times in the festival calendar.
---
What's Next