Share feedback
Thanks for sharing your feedback!
Archiving On The Pro Package
If you are on our pro subscriber package you have the ability to archive some information to refer back to before resetting your system. On the starter package you would Export your information and then reset.
Archiving Contacts
You can archive any artist, contractor, crew, volunteer, vendor either individually or in bulk. If you go to Artist -> View All or the other related menu then you can either click the schedule / monitor icon to get the individual pop up panel, or click the Update All button at the bottom to swiftly archive everyone in that result group.

On the pop up panel, use the dropdown to navigate to 'General' if you are not already there. Here there is a section called 'Event', this is where you set the year you would like to archive it it. You can add new years via editing the options on this field in Config Login->Profile Fields->General.
Important to note, only contacts set to "-" will show in your active system. If you set any named event against a contact here they will be archived and you will not be able to see them in your menus etc...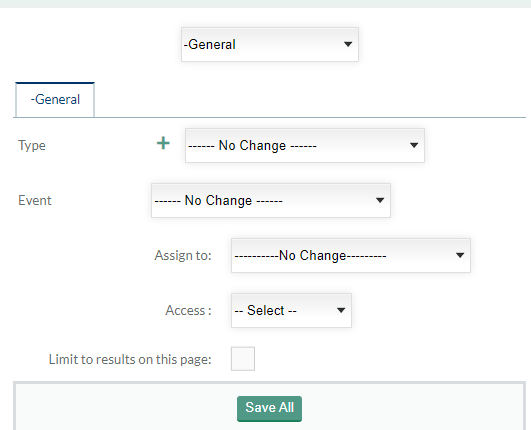 Un-Archiving Contacts
To view these contacts again you will have to perform an Advanced Search via the Dashboard menu.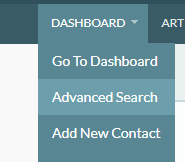 You will be able to run a search for any of your types, or all types. By filtering by this same field General-Event, you can bring up people whom you have stored under previous years. To bring them back into your current system, you can simply change the tag from their archived event back to "-"
If you begin to add a new contact with the same company name, artist name etc... then the system will recognise the archived system and give you a prompt, in case you wish to unarchive and use the old contact instead of creating a new one.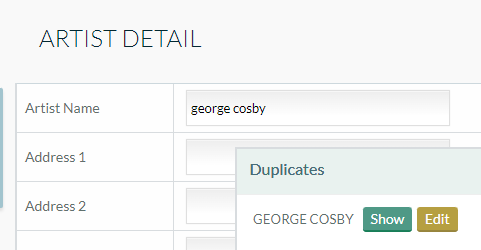 Archiving Forms
Forms can be archived by simply deleting them. You can get them back and unarchive them under Config Login and the forms menu.
Jump to 2min 40sec for information on archiving contacts
---
What's Next