Creating and Accreditation Guest Lists
---
Share feedback
Thanks for sharing your feedback!
In this section we will discuss how to create a guest list for a group of people.
Under the Guests tab you will see add new guest list.
You would use this to allocate guest tickets to a group as opposed to individuals.

For example, I may have the Beatles guest list I need to create.
Under "Guest name" you can put the main name for the entire guest list and under contact details we can select the main point of contact for this guest list.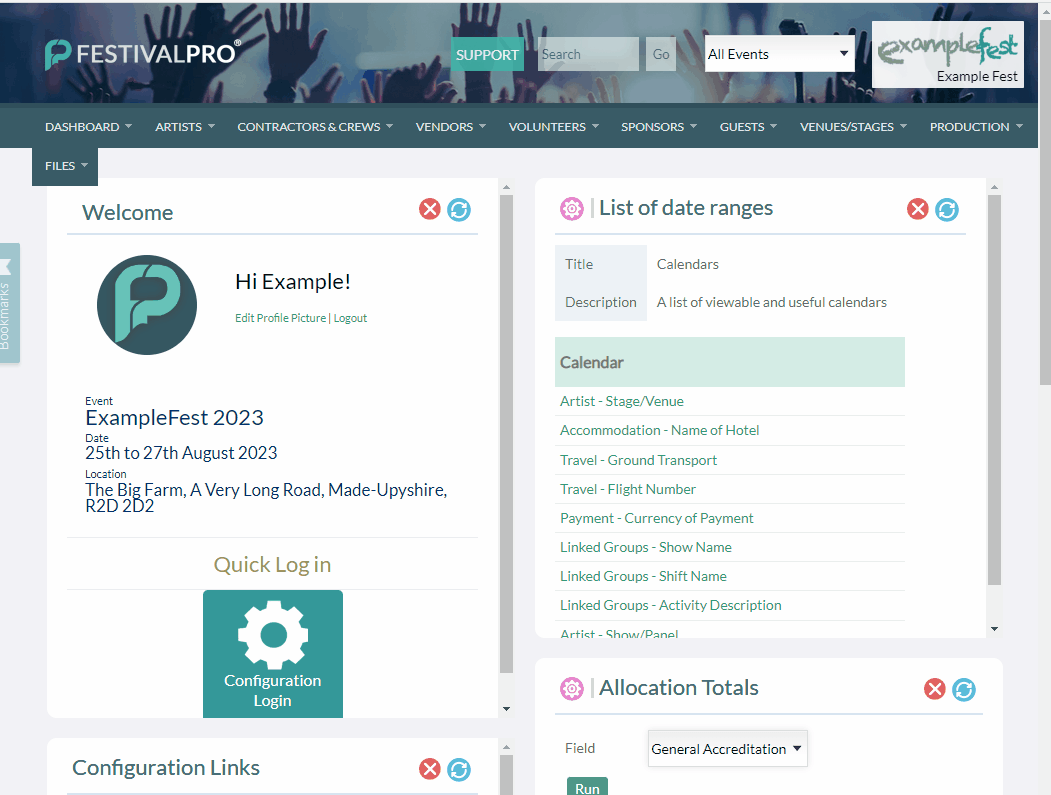 If you then scroll down you will see the accreditation tab, in which you can set an amount of guests that can be brought. In this case I am using Guest general admission.
To create this field type you can log in to config -> Go to the Profile Field tab -> Accreditation then edit the options on the already pre-existing field, or you could Add a new field and use Quantity – option grid.

Once I would then send the lead contact (John Lennon) an autologin link email to the "Guest list Managed" Form. John receives his email and opens his link it will look something like this.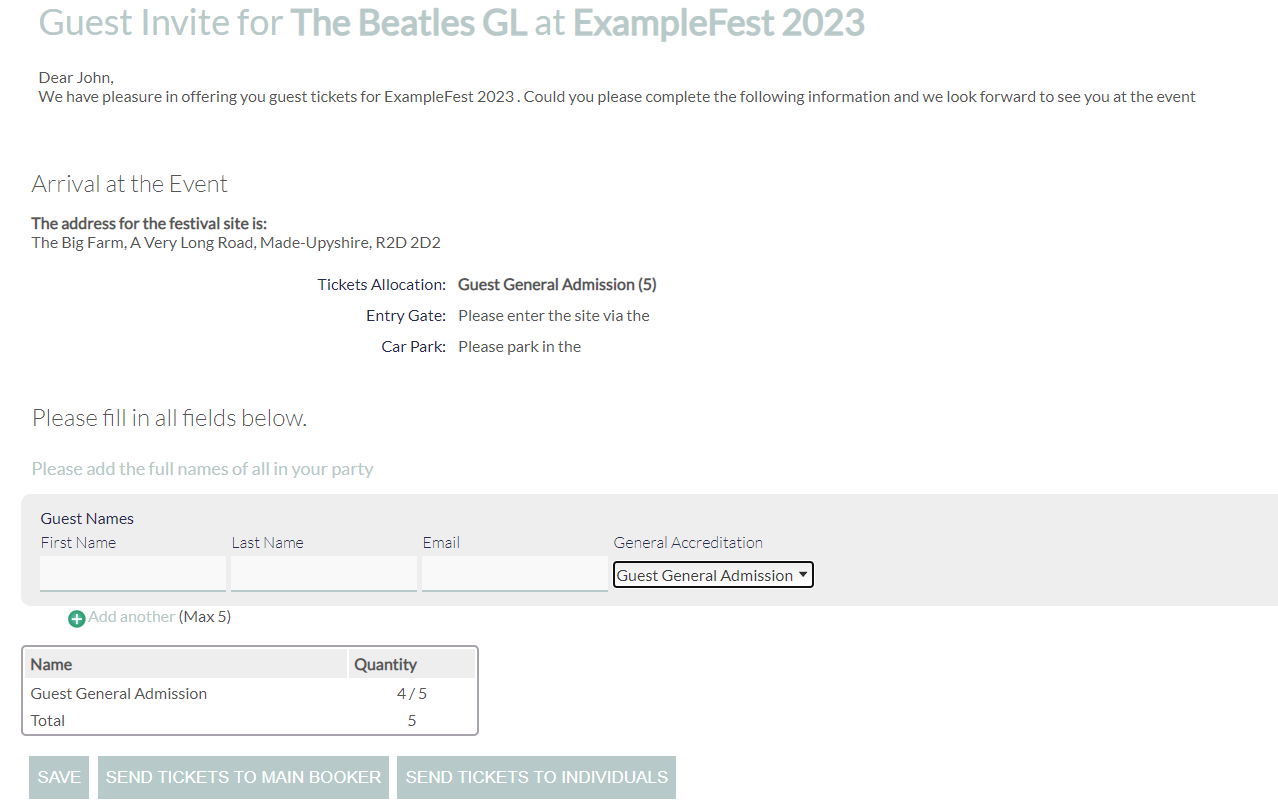 He is limited to the 5 guest allocation we set earlier. Once he fills out the information for each individual he can select "Tickets to main booker" To receive all the tickets for his party, or he can select "Tickets to Individuals" Which will send tickets to each individuals email entered next to their contact name.
To make a form allow an end user to be limited by the number you set in the general accreditation field you must edit the field on the form settings.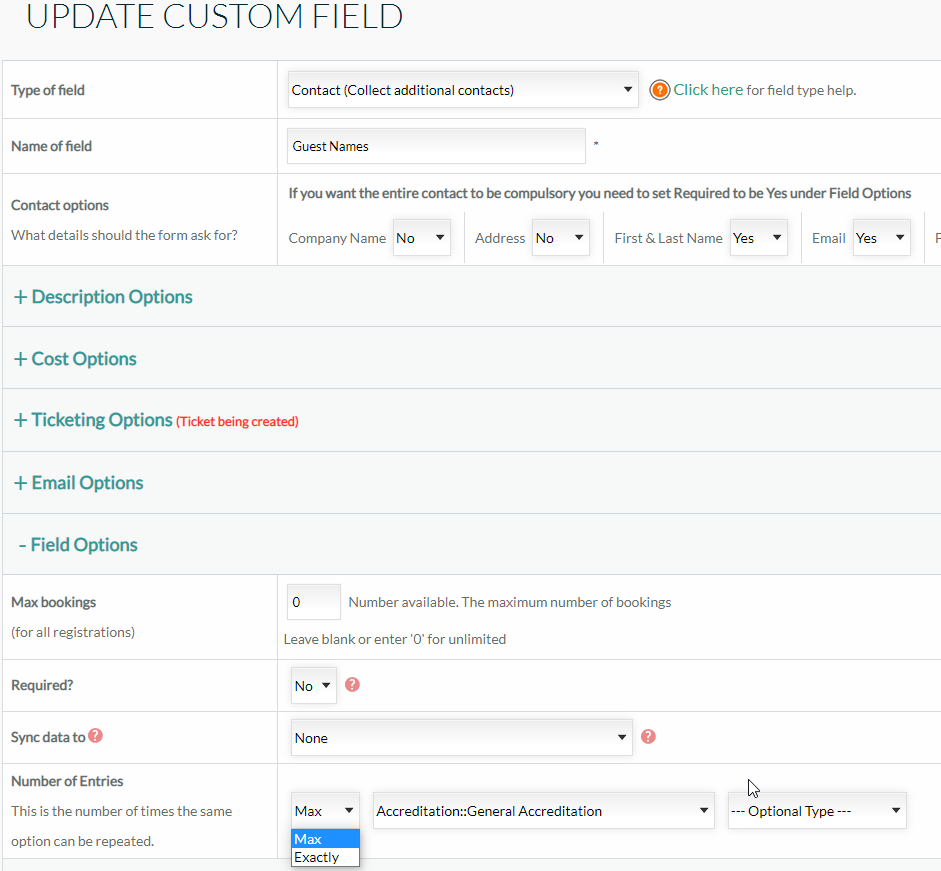 Inside the field "Guest names" We can see it is a contact field which as we can see (Collects additional contacts)


Under field options you can see "Number of entries" if we select max, you then be able to find the field you have created under the group listed as accreditation. (See below)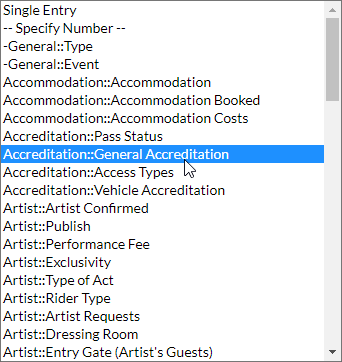 ---
What's Next