Logging In and setting up scanner user
---
Share feedback
Thanks for sharing your feedback!
You can download the Festival Pro App from either the Android Play Store or the Apple App Store.
Play Store : https://play.google.com/store/apps/details?id=com.festivalpro4&gl=GB
Apple Store : https://apps.apple.com/gb/app/festival-pro/id1454797950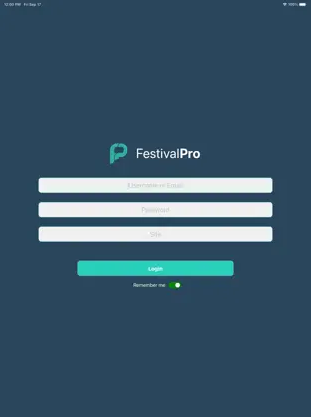 When installed and opened you will be presented with a login screen
You will need to log in as a 'Scanner' user. To set this up visit the Users section of your config login and add a new user with user type 'Scanner'.

You will use these details to log into the app.
the Site field should be simply your festivalpro prefix. So if your account is yourfestival.festivalpro.com you will just use 'yourfestival'
Once logged in you will be able to choose your events/tickets to scan.
The scanner user type can be logged into from multiple devices, it will not log somebody out of one device when logged into another.
---
What's Next