Share feedback
Thanks for sharing your feedback!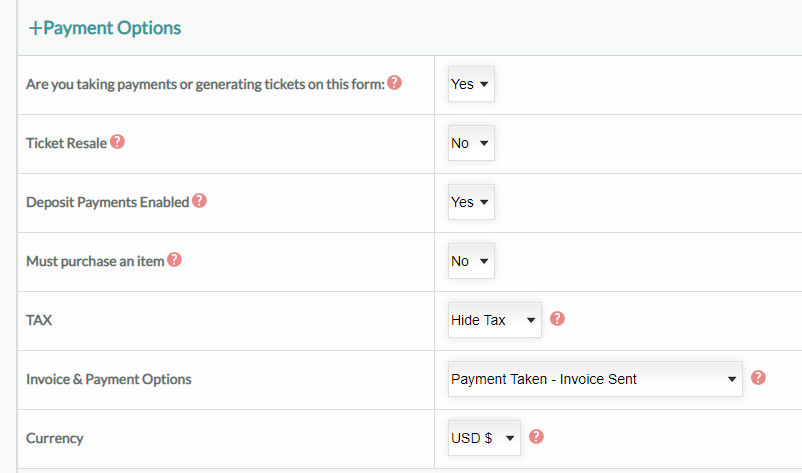 Are you taking payments or generating tickets on this form
If you are going to use this form to take any kind of payment, or will be generating an e-ticket you must enable this option. If you do not then putting a cost against a field and ticket generating will not work.
Ticket Resale
Enable this if you wish for tickets on this form to be able to be resold by the purchaser.
Deposits Enabled
Allow an option to be part paid for and the purchaser log back in to pay off balance at a later date. If enabled you can set deposit amount in cost options
Must purchase item
If enabled then people will be unable to complete the form without making a purchase
Tax
Hide Tax - Do not display or add any tax to purchases
Price + Tax - This will display and add tax to the chargeable items on this form
Price - Tax - The cost amount you enter on the items will display the final price including tax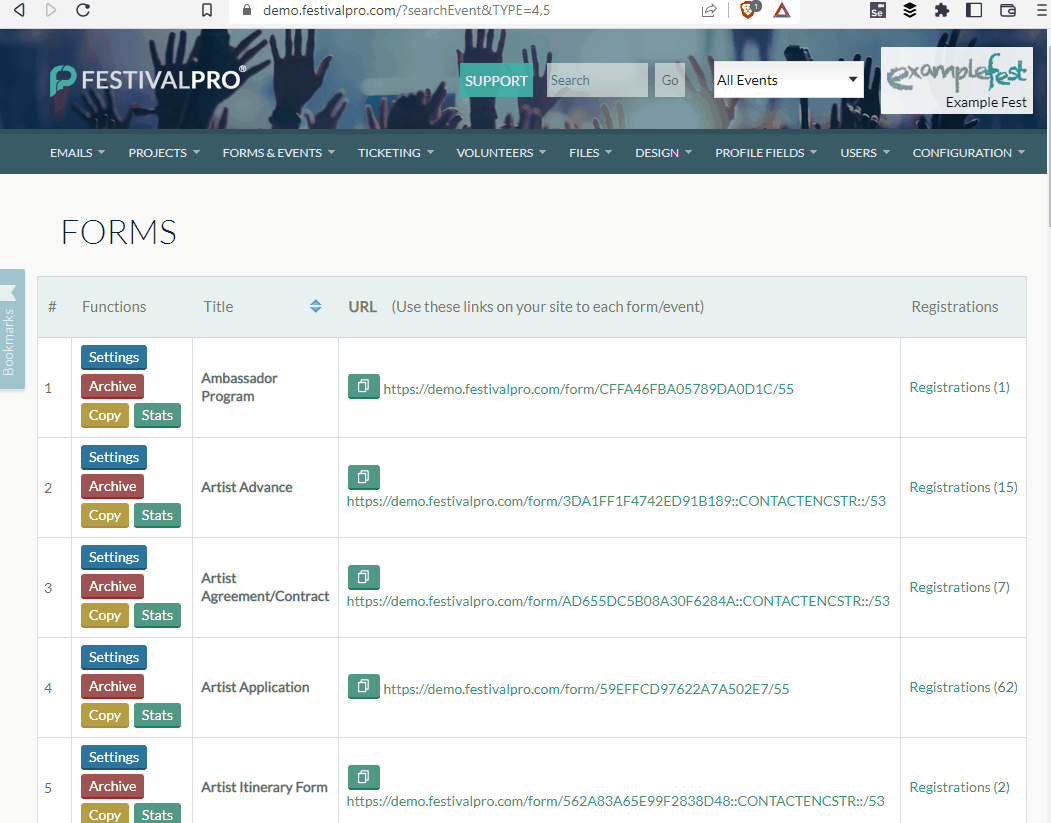 Invoice Options
No Invoice Sent (Customer) - Payment is taken and no invoice is emailed, they will get the confirmation email.
Payment Taken - Invoice Sent - Payment is taken and the invoice is sent to the customers email address along with the confirmation email
Payment not taken - Invoice Sent - An invoice is generated and sent to the customer, but no payment is taken. Booking is set to deposit and the customer gets the deposit confirmation email
Payment Taken - Invoice sent to admin - When a payment is completed the admin will get a copy of the confirmation email that is sent to the user.
Payment not taken - Invoice sent to admin - There is no option to pay on this form, upon competion instead the admin is send the deposit confirmation email with the invoice. The customer does not get an email or an invoice and their booking is set to Deposit
Payment Optional - Invoice Sent - The customer will be given an option at the end of the form, to pay online via the payment gateway or to be sent an invoice to pay later. They will get a copy of their invoice eitherway and their booking set to deposit if they choose invoice, or paid if they pay online. - If the customer chooses to pay by invoice, they will receive the deposit confirmation email.
Payment Captured Only - Stripe only feature, you can log into Stripe to charge these payments, they are held for 7 days. Useful for bonds or deposits.
Currency - Please choose the currency you are taking payments in.
---
What's Next