Share feedback
Thanks for sharing your feedback!
Rollover to a new year
Congratulations, one year down, the next to come! In this category we will look at how you can reset various elements of your system to setup for the next event.
You can get to the reset features by logging into your config account and then navigating the bottom of the configuration menu.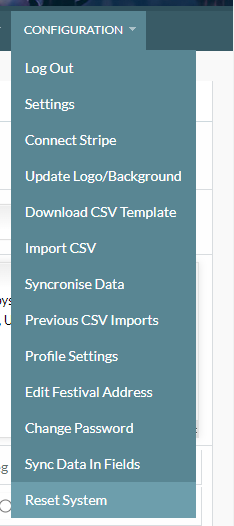 The other articles in this category go into more details on how the reset works and the granularity that Festival Pro will allow you with regards to what you reset and what you leave as it is.
If you are not an archive customer it is important to ensure that you have exported any information you wish to keep records of before you reset your system.
---
What's Next